---
Our Story.
It all began with one client. One addressor. And two passionate humans.
Cheers to the good times and the road ahead.
---
Humble


Beginnings
---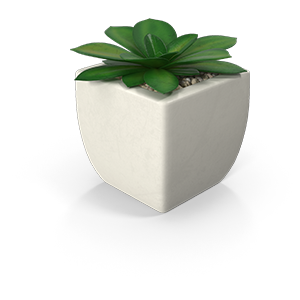 We began in the back of our home on Redwood Way, with one client, one addressor, and two of us. We grew out of the house within a year, with several clients and lots of paper, and we have continued to grow from there.
In our experience in coaching and fulfillment of direct response campaigns, we have found only a few basic principles.
When we analyze a new client's area, evaluate their individual market and needs, we find that basic marketing methods can be applied in spectacular ways.
Just like our clients – we always strive to do ordinary things in extraordinary ways. When all is said and done, going back to ground level is the only successful way to be. Back to the Bedrock.
"Good advertising does not just circulate information.It penetrates the public mind with desires and belief."
Bedrock Markets:
Through the Years.
Nov. 1, 2010
Hitting the ground running

Bedrock Markets launches
with Russ, Beth, and Jacob.
Sept. 1, 2010
Let's Shake on It
Bedrock partners with Goodmanand Amana, two of the biggest brandsin the HVAC world.
Mar. 12, 2012
Welcome Aboard!
Graphic designer Cebrina Nelljoins the Bedrock team.
July 15, 2012
Close to Home
Bedrock Markets moves toZanella Way (our current location).We're still in Chico, of course!
Nov. 15, 2013
Sealing the Deal
Bedrock partners with Daikin,one of the leading manufacturersin HVAC equipment.

Dec. 1, 2014
Welcome Aboard!
Marketing and sales aficionadoTroy Mattson joins theBedrock team.
Apr. 20, 2015
Welcome Aboard!
Data and production masterMike Welge joins the Bedrock team.

Feb. 26, 2016
Welcome Aboard!
Graphic designer & marketing maven Joelle Cabasa joinsthe Bedrock team.